Free India wordpress themes
Posted on : 18-Apr-2010 | By : admin | In :
Show all
travel to taj mahal india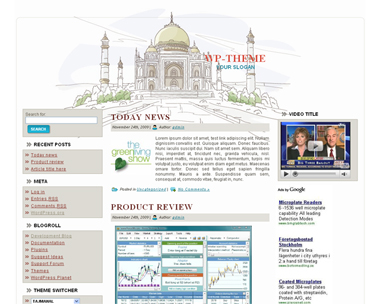 Need help? Contact us
Posted on : 07-Nov-2009 | By : admin | In :
Show all
Description: A Wordpress theme with a header image of a silhouette of famous world landmarks.
Keywords: three column, left right sidebar, 1000px, cities, world, landmarks, silhouette, tourism, tourist, new york, san francisco, egypt, pyramids, greece, india, taj mahal, buildings


Download Famous World Landmarks Free WordPress Theme
To Preview this theme please click here.
Note: All our wordpress templates come with the standard LeadCamp Theme Options. You will be able to change title font size, title font color, title width, title-slogan location and more even without css or programming knowledge. Please check out our theme options definition page for more details.
Please let us know if you have any comments or suggestions.
Need help? Contact us
Posted on : 21-Aug-2009 | By : admin | In :
Show all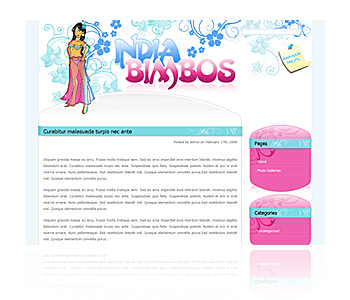 This is Indian Bimbos Theme, a free, wordpress theme that I had designed for one of my blogs. This free theme is released under a Creative Commons Attributions 2.5 license, so you're pretty much free to use it however you wish (even use it commercially) provided you keep the links in the footer intact.
If you wish to see the site this theme was designed for you can view it here: India Bimbos
This theme includes the psd file and is widget ready.
Need help? Contact us