| By : admin | In :
Show all
Callisto contains Two Widget Ready Left and Right sidebars, with a shining glossy look. The theme is available in 4 unique flavors; Red, Blue, Green and Gray. Users have the leverage to choose their own favorite color. Highly Search Engine and Adsense Optimized with easy to use interface.
Social bookmarking buttons have also been added for readers to share content with the rest of the world. It is fully WordPress 2.7 ready and well designed by every aspect such as social bookmarking buttons, comment area and quote style etc. For more details, visit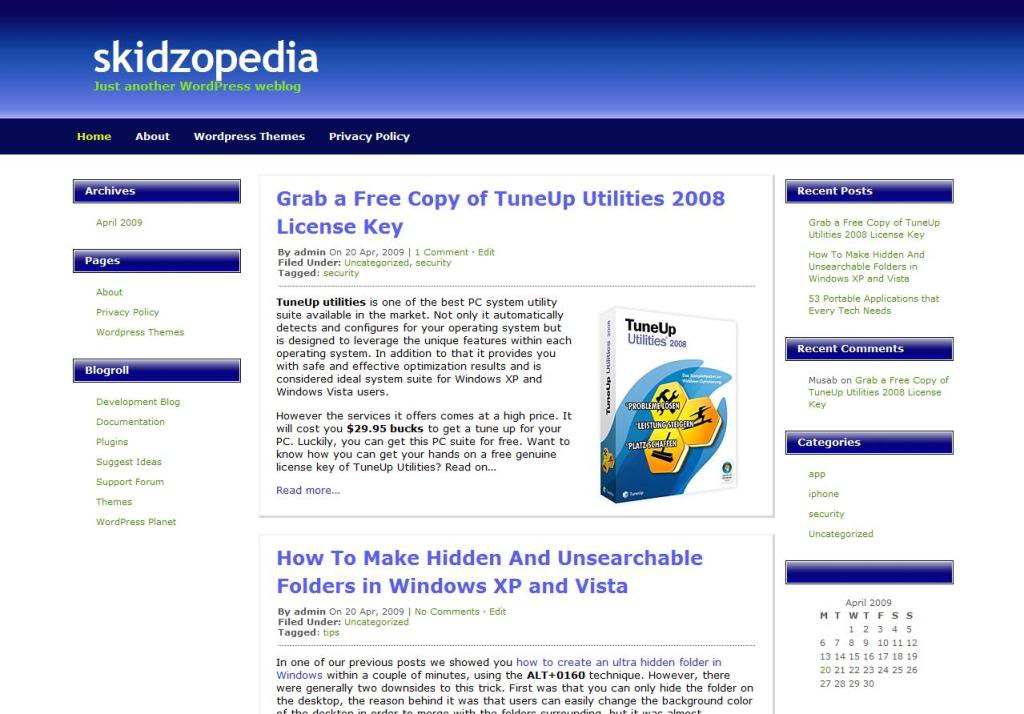 Features:
* Widgetized Sidebar
* 2 columns (right and left)
* WordPress 2.7 Support
* Dynamic background
* Four unique colors (Red, Green, Blue, Gray)
* Social bookmarking button
This theme is released under GPL.
Need help? Contact us